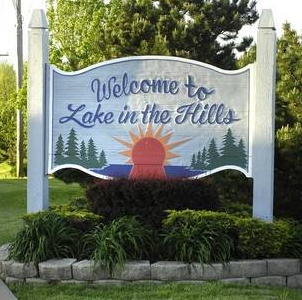 View All Lake In The Hills Listings
Amenities:

Parks

Golf Course

Great Schools

Shopping & Dining
Lake in the Hills was once a quaint and quiet lakeside village of cottages that provided a weekend sanctuary for Chicago area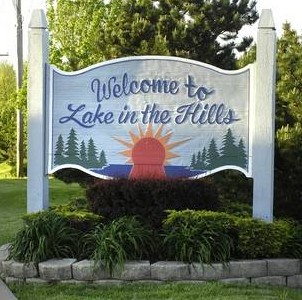 residents striving to escape from the hustle and bustle of the city. It held such status for many years, but during the 1990s, all that would change as builders began creating new residential developments which met with wide appeal from home buyers. Lake in the Hills achieved distinction as not only one of the fastest growing suburbs in Chicago, but was also recognized among the fastest growing area in all of America. While there are a variety of neighborhoods today, the "Old Section" is considered by many as the heart of the community. This is comprised by four neighborhoods distinguished by their respective street names: the Original Section, the Presidents Section, the Tree Section and The Indian Section. Homes among the Old Section are regarded as more eclectic as this area does not embrace the more uniform home design themes and tract layout of properties you'll encounter among the newer neighborhoods. For insight on respective neighborhoods, see subdivisions at side of this page.
Life in Lake in the Hills
Residents of Lake in the Hills enjoy a variety of recreational pursuits. The community is complemented with a variety of parks
which collectively cater to nature lovers and sports enthusiasts. For instance, The Lake in the Hills Fen is a 260-acre expanse with a tallgrass prairie that serves as a habitat to a variety of rare and endangered indigenous critters. There's also Woods Creek Lake which is nuanced with beaches and boat launches for lake excursions. Meanwhile, at destinations like Sunset Park or Leroy Guy Park, there are baseball fields, tennis courts, playgrounds and picnic areas. Sunset Park additionally serves as host to a variety of fun annual events such as Summer Sunset Festival, a weekend-long series of activities that include concerts, car shows, carnival rides, cookouts and more.
For golfers, there's the beautiful Boulder Ridge Country Club which is home to 27 holes of golf. Throughout the year, there's a
variety of league play and tournaments which cater to players of all ages.
Lake in the Hills is further complemented with great shopping and dining. From The Centre and Bellchase Commons to other venues along the Randall Road corridor, residents have a wide variety of retail stores and restaurants serving the flavor all savor. For families with growing children, the community is also home to many fine schools.
Lake in the Hills continues to represent a wonderful option for home buyers in the Northwest Suburbs of Chicago. For insight on current homes for sale, see properties depicted below.